IN RODS WE TRUST
In 1977, Bob Cornett started his own company manufacturing and distributing fasteners of various kinds throughout the southeast, Bolt & Nut, Inc. After 20 years in the industry, he and his son Rob became pioneers in hurricane prevention in 1998 with one of the first rod tie-down systems for wood frame construction in the country, Hurri-Bolt.
Using knowledge and experience and a hands on approach, Hurri-Bolt has evolved into one of the simplest ways to provide a continuous load path from foundation to top-plate replacing labor intensive hold-downs and floor to floor strapping wherever possible. Add the invention of the patented Hurri-Wedge foundation anchor, and you've eliminated the need for epoxy in over 75% of rod assembly installation, thus giving the most economical and efficient hardware solution anywhere! And now that Hurri-Bolt includes not only the rod design and rod assemblies, it is the first company to include an ALL INCLUSIVE hardware package that has the ancillary straps, hangers, and miscellaneous fasteners that our rod assemblies do not replace!
So if you're looking for a one stop shop for your multi-family hardware package, look no further!
We have been the model for all others in the industry until now and will continue to be the leaders and innovators going into the future…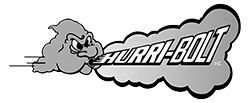 Bob Cornett  –  CEO
Rob Cornett  –  President