3 Phase Multi-Family Hardware Package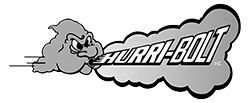 Signed and sealed rod design submittals with all rod assemblies required including truss to top-plate callouts for ease of field installation and inspections. We also can provide any custom rods with our onsite manufacturing capabilities. Epoxy for foundations where required and fire caulk for penetrations are also included.
All straps, hold-downs, clips and any type of connector specified are supplied in addition to our rod assemblies to complete the job (see our General Terms for exclusions).
Any types of bolts, nuts, washers and screws required for ledgers, posts, beams etc. are furnished by our extensive relationships with fastener vendors all over the country.
We make sure that during the job you are not asking,  "is that not included in your hardware package?"
Trusted Partners
With 20 years in the industry, we only work with the best products produced by the most distinguished brands.